The Customer Self-Service Solution for your Party & Event Business.
Meet the demands of today's digital customers with
customer self-service options

that remove sales barriers and attract online customers.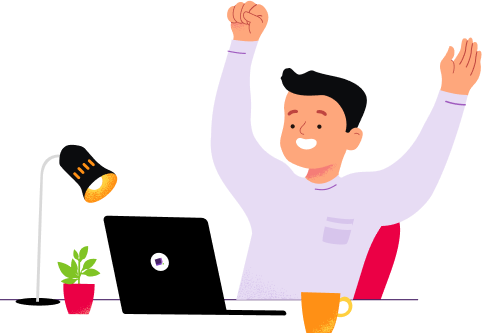 Why pay staff to do things guests would prefer to do themselves?
Beyond "Book Now" - Serve More of Your Online Visitor Mix
Online visitors come in all shapes and sizes with different interests, about 20% are ready to Book. The other 80% are future customers, future lessons, future group events or even future employees. Learn how Partywirks covers your "Book Now" needs plus future business.
Showcase the food, beverage & gifts you offer while guests are booking their party (many don't know what you offer). They can add to their online order or purchase after they arrive better informed. 
Customized Booking Questionnaires
Collect all the party/event details during the booking process, from the customer themselves, with customized forms. Your team can prepare the event with no need to chase details later.
Collect Credit Card Payments with Order
No more checks in the mail. Customer payments are processed at time of order through our secure payment processor partners (Square, Stripe, Authorize.net, Card Connect, WorldPay and PayPal) and your customers payments go right to your Bank. This is the fastest way to money in your account.
Partywirks is easy to use and easy to maintain. After initial setup and training, your system will be ready to operate automatically with minimal staff interaction. 
Your customers are not the only ones who benefit with easy online access. Staff can use Partywirks from anywhere too.
Easy Wins! No Barriers to Use. No Login or Account Required
Partywirks is user friendly with no annoying login hassles.
Focus Attention with Pop-up Message
Have a special message or event to promote? Use the built-in pop-up message to put attention where you want it.
Date and packages
To find options quickly guests can search by Package, or by Date.
Customized forms
No more chasing details. Guests answer questions you need to plan their event. Get details in writing.
Add ons
Partywirks 1-stop shopping means guests can buy extras goodies that make good times special and boost your bottom line.
Checkout
Guests reserve their party or event with credit cards. Quick and easy, no hassle for them. Faster money in the bank for you.
"This is the best online reservation system for family entertainment centers".
The system is very user friendly and they keep improving their features… Everyone on my team highly praises Partywirks' customer service – it's the best. Thanks Partywirks!"
Michelle Li
Homestead Bowl
Owner
Start today, ask for your demo with our specialists.